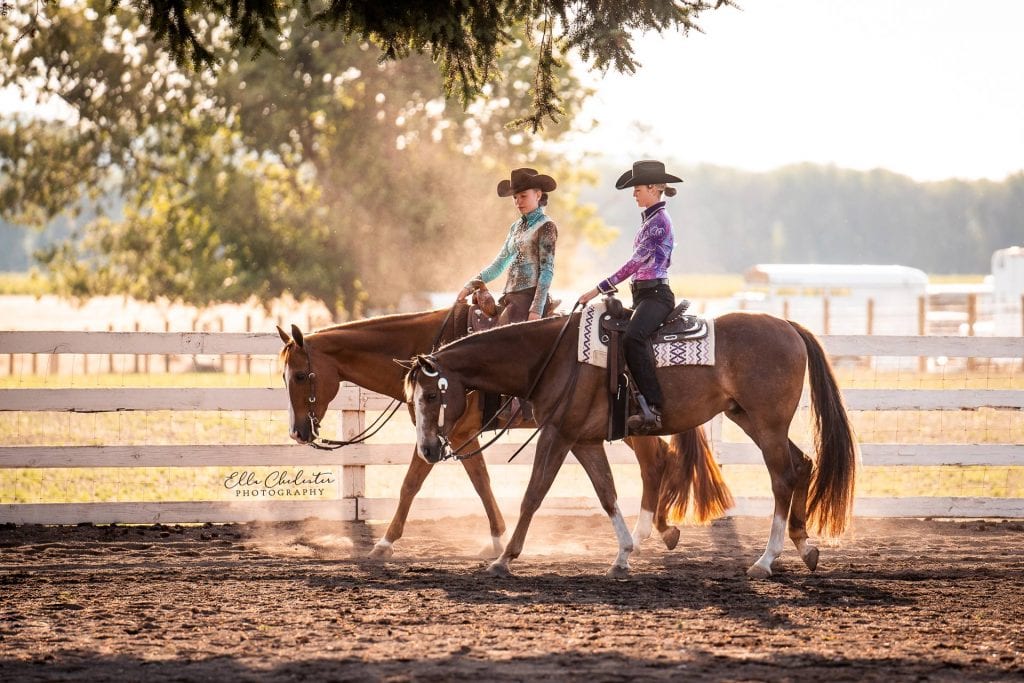 Fantasy Farms riders hold many daily & yearly titles
On the OFEA circuit, they hold positions in the top 5 riders of the year, including the # 1 rider of the year for 10 consecutive years. They have a countless number of daily and year end awards in both English and Western divisions. They also carry numerous year end titles in both the Oregon Appaloosa Club & the Oregon Buckskin Club.
Fantasy Farms also puts on their own Open Belt Buckle Show! High Points for all divisions. Custom Molly Belt Buckles for the overall High Point for English & Western and many other prizes! Divisions include: 10&under, 13&under, 14-17, 18&Over, Novice, Jumping, Pony & Leadline.
When our riders are ready to step up from weekly lessons, we have some great programs for them to get involved in. We offer half leases of our well-trained show horses that we use in our lesson programs. Often, there are also horses available to lease who our owned by other clients in the barn.
Leasing is a great way to spend more time in the barn, learn more and receive the opportunity of having a horse without purchasing one. Many of our 4-H members and show students lease horses.
We make sure our clients are equipped with all the tack and show equipment they may need. We work hard to find them the best quality items they need without always spending the high cost of buying new.
We provide training not only to our riders, but also their horses. Whether it is bringing along and finishing a younger greener horse, or keeping the seasoned youths horse tuned up... we have a program for it. The success of our students and their horses is our number one priority!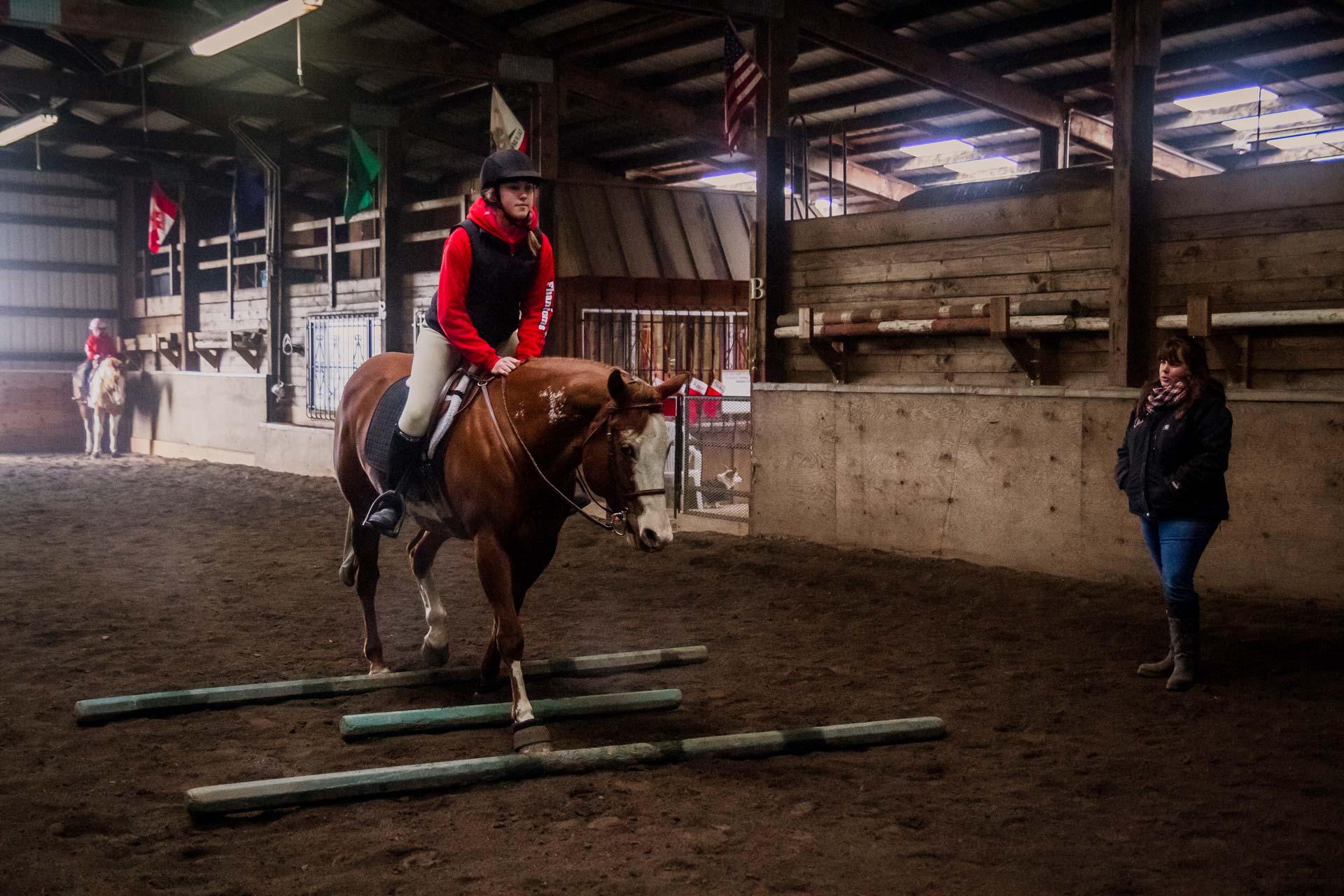 Fantasy Farms is a winning show horse facility located on eight acres in southeast Turner, Oregon. It is fully equipped with 28 stalls, twelve outdoor paddocks and two pastures, a hot/cold wash rack and lighted grooming stalls. Full care board is offered to clients that are taking lessons, leasing horses or have a horse in training. The horses that live and board here are treated with the finest care.
Two feedings daily of high-quality eastern alfalfa and grass hay.
A daily grain pellet high in protein.
Feeding of your extra grains/pellets & daily supplements.
Administration of medications as needed.
Large rubber matted box stalls with custom gates for horses to look out of.
Overhead fly system in each stall & grooming area.
Turn outs and fly mask as needed 7 days a week (as weather permits).
Coordination of the finest farrier, chiropractic and veterinary services.
Other available services:
Show services & grooming maintenance such as: body clipping, face & leg clipping, bathing, mane pulling, mane banding, braiding and hauling of horses.
Holding horses for farrier & veterinarian.
All of your horse training needs.